​
Developers
Game Arts
Publisher
XSEED America​
GungHo Online​
Platform(s)
PS Vita (PlayStation Vita) - Original
PS3 (PlayStation 3) - Ported
Genre
ARPG (Action RPG)
Release PS Vita
JAPAN -
RELEASED
United States -
RELEASED
Europe -
Summer 2014
Asia -
RELEASED
​
Release PS3
JAPAN -
Aug 29 2013
United States -
Q4 2013 (Winter)
Europe -
Q4 2013 (Winter)

​
Game Specifications:
Availability:
Retail / Digital copies
Genre:
Action RPG
Multiplayer Features:
Available
-
Cooperative
New Game Features:
New Weight Physics system

(Hair, Bust, and various other areas are affected)

More overall content
Daily Quests

(Increases replay value)

Cross-Play Multiplayer

(PS Vita <> PS3)

Backwards compatibility with previous version expansions

(DLC and Updates)

Gameplay improved: New Skills, Balancing, and Combo Strings.
Ragnarok Odyssey Ace is an extended version of Ragnarok Odyssey on PS Vita, Ragnarok Odyssey is an Action RPG involving fast paced combat and launching attacks as its attention grabber.
Ragnarok Odyssey features RPG systems like Weapon crafting, Armor crafting, Equipment Enhancement, Classes, and a deep sense of Cooperative Multiplayer.
Ragnarok Odyssey Ace is a bit different in that sense, Ace features all of the content from Ragnarok Odyssey including some extras like all the DLC, whether it was free or not.
Ace does more than that, including all the content from the previous version + DLC was not good enough for the developers instead the game was expanded and received a new Story Episode longer than the last.
Raganrok Odyssey Ace has many new enemies, armor, and weapons to earn throughout the game. Ace still goes further with extended combat with skills, and weapon grinding through a Tree Chart for proper evaluation of your skills.
Many new areas are within the new versions of the game, and even new characters have been announced that you will meet later on within the game. Ragnarok Odyssey Ace also includes another mode and over 100 new cards.
One of the new enemies was debuted in the trailer showing not only its habitat but this great Dragon's viciousness. Combat is restructured to have more than just some new skills but its even more fast paced and strategic.
Raganarok Odyssey Ace hits us/US this Summer.
Updates
: Now listing the updates within the thread in chronological order for people who don't like searching the thread.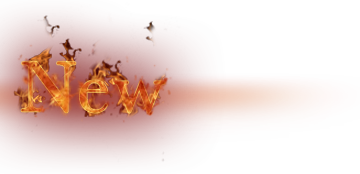 ORIGINAL THREAD
Notice:
These links have been updated to take you straight to the corresponding Update post, please leave a like for my constant updating.
Like this post if you enjoyed my list of information.
Last edited by a moderator: