Black Ops 2
for Xbox 360 has received a major patch.
Treyarch
's latest update for the military shooter adds a host of new features to improve online play, as well as bug fixes and gameplay balancing.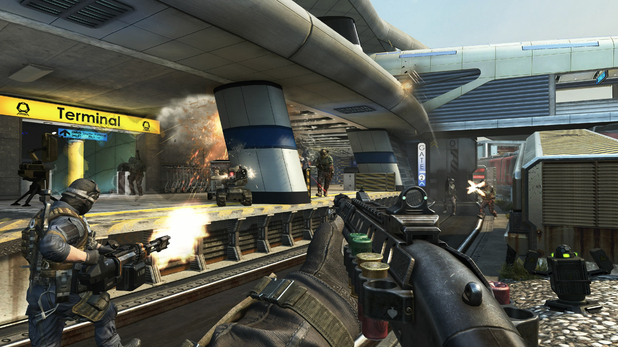 Headline features include Live Streaming in all Public Match playlists, new Combat Summary and Medals pages in the Combat Record and a Cumulative Daily Pool to replace the Weekly Pool in League Play.
The HUD threshold for the 'low health' overlay has been lowered to increase players' awareness of impending death, and players' League Best from season 1 has been added to their Player Card, meaning scores will span all seasons.
A number of bugs and glitches have been ironed out in the latest update and measures have been taken to improve gameplay balance.
A full list of the update's features is available on the Activision Community Forum.
Source Article from http://www.digitalspy.co.uk/gaming/news/a454127/black-ops-2-gets-major-patch-on-xbox-360.html